Adventure Activities in Manali
Manali, your gateway to another recreation, hiking tours, camping adventures, yoga retreats, pilgrimages, travel planning and much more.
Himalayas bustles with diversity, uniqueness and colour. Its unique history, ancient cultures, ceremonies, festivals, colourful costumes and magnificient landscapes reflect an extraordinary past that has left an indelible mark on the land, the people and the monuments. It is a past that began at the beginning of time in the very birthplace of mankind. Whether you are a seeker of excitement, adventure, romance, solitude, faith, Himalayas has something for you – the discerning traveler.
For sheer geographical diversity, few places in world are richly endowed as Manali. Rivers in deep gorges, thick forests, alpine pastures, peaks that lie several thousand meters high and never lose their perennial snows. Then past these forbidding heights, lie visually stunning cold deserts of the Trans Himalaya. This variety of nature also opens immense possibilities for a wide range of outdoor activities and adventure. All you have to do is make up your mind and select your own activity.
River Rafting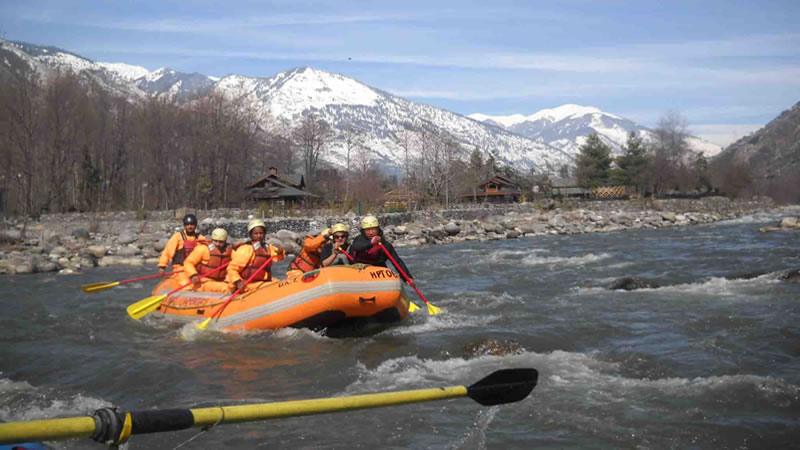 River rafting has gained immense popularity in the last few years in Himachal Pradesh. The melting snow on Himalayas during summers, fill the rivers with water and also provide them the enough speed to take up rafting challenges. Himachal Pradesh's snow-fed rivers pose the toughest of the challenges to the rafters. The magic behind rafting is the extreme and never-ending thrill in the untamed rivers. The upper Himalayan rivers are among the best in the world for river rafting sports, with many staircase rapids that challenge the body and spirit of the rafter. For a surge of adrenalin to gush through every vein and surge over every muscle, you can race over the river rapids in an inflatable rubber dingy.
ParaGliding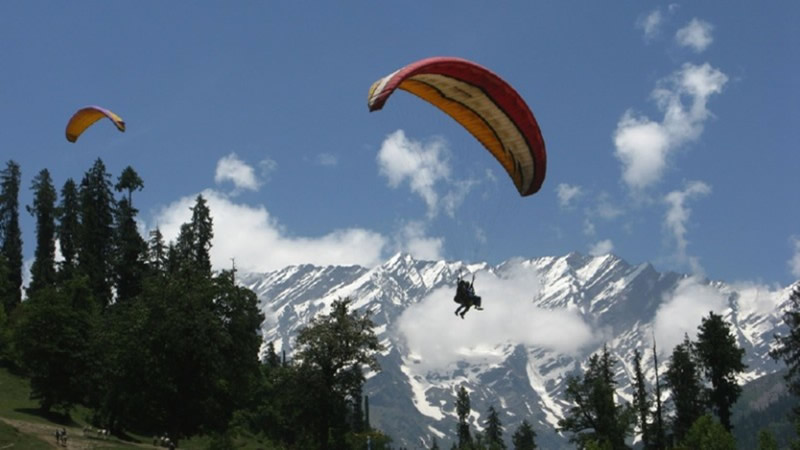 As free as a bird, riding the warm thermal currents of the air, is perhaps the closest man has ever come to sailing the skies of Manali. Seemingly at will, you dip and wheel high over the hills and valleys of the Himalaya. Paragliding has emerged as a new means to satisfy the hunger for flying. Para gliding uses "thermals' as the driving force. In perfect weather conditions one can stay aloft for over three hours and can soar to heights more than 3,000m.
Skiing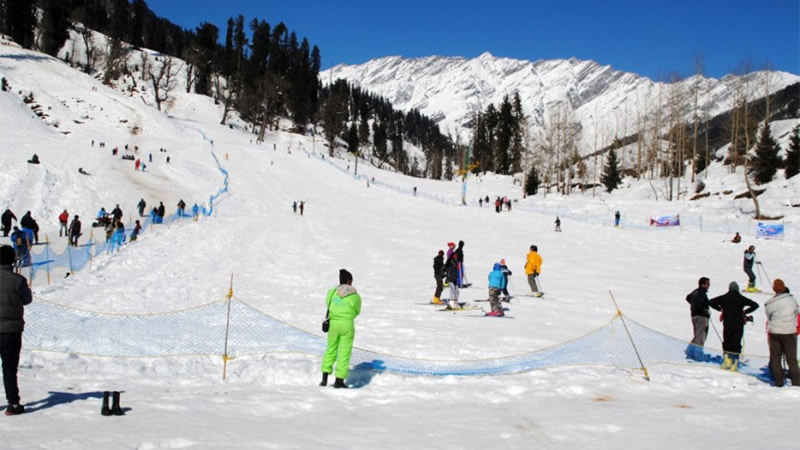 The challenge of the snow covered terrain and a streak of adventure in man. That is what combines together in the realm of skiing - the fastest and most fascinating winter sport.
Encircled by some of the most stunningly scenic landscapes in the world, Manali, Himachal Pradesh is a major focus for the sport of Skiing. No matter where you are, if you are looking for the best ski slopes, come to Manali. It offers exciting skiing opportunities for both beginners as well the professional skiers.
Angling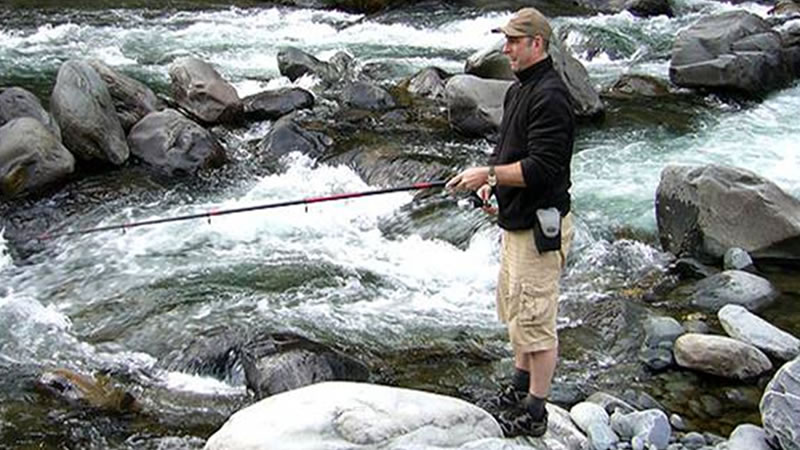 Angling is a source of recreation to innumerable naturists belonging to different strata of the society. Himachal, with its many rivers and streams, offers vast opportunities for the sport of fishing and angling. Whether you're the type who likes to string a worm onto a makeshift line and catch your own dinner, or a thoroughbred professional angler with the latest in fishing tackle - Himachal's waters can be a pleasant surprise.
Adventure Camps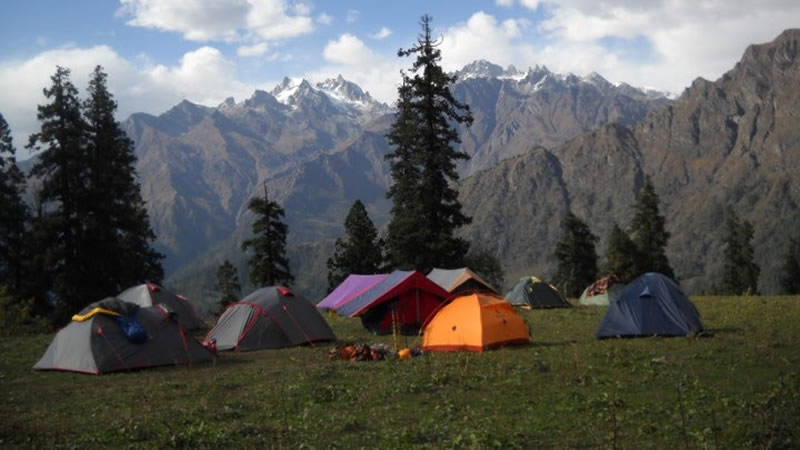 These camps are organized for children (10-18 years) from April-June (summer) and then again from Sep-Oct (autumn) every year. Camp is set up near Manali and all activities are organized from there. Starting from sight seeing of Manali town, it includes river crossing, rock climbing, rappelling, soft trekking, etc. This is an introductory camp designed to impart outdoor housekeeping and survival skills. During the camp, basic mountaineering techniques are taught. Participants are also introduced to the fundamental values involved in the conservation of mountain environments. All activities are conducted under the guidance of qualified
Rock Climbing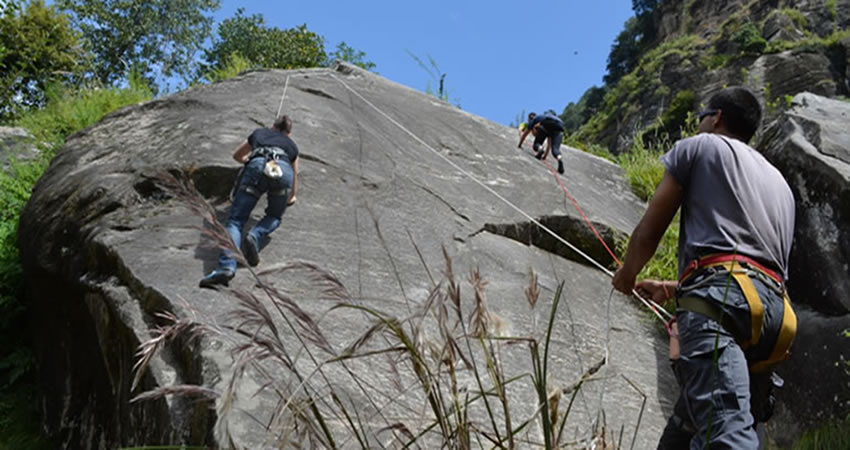 Rock climbing is often seen as the basic stage for mountain climbing. Yet, this may also be treated as an independent sport, where the most basic level is climbing or descending a rock face, using only hands and feet and a safety rope.
Rock climbing camps are aimed at both the novice as well as the experienced participant. For the novice, a basic camp is run on camping, equipment planning and management, along with the opportunity of climbing short and long rock patches, and practice in the art of rappelling. For the more experienced, this is an opportunity to sharpen the technique under the supervision of our skilled trainers and to further the knowledge on various aspects of mountain safety.
Rappelling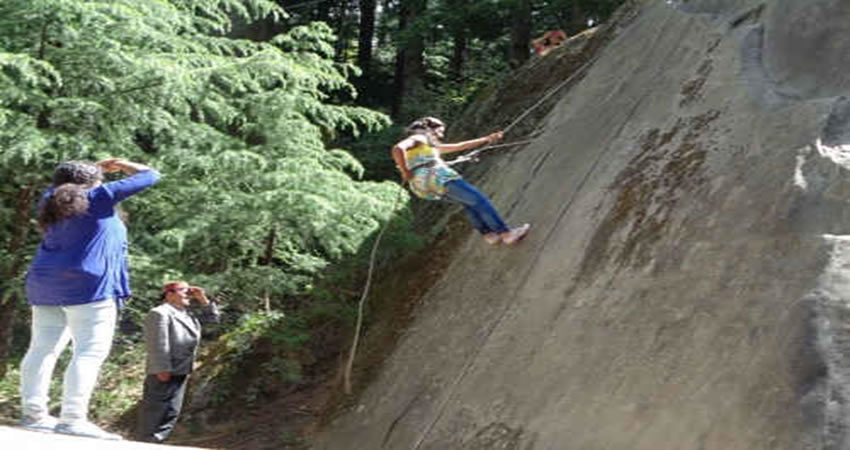 Rappelling is the practice of sliding down a rope to descend a rock face in a controlled manner. The technique was developed by climbers, but has turned into a sport of its own. When you want to descend, there are basically two options: you can walk or climb down, or you can rappel. When the terrain is easy, walking or climbing down is the best choice. But when the terrain becomes too difficult rappelling is the faster, easier and safer solution.
River Crossing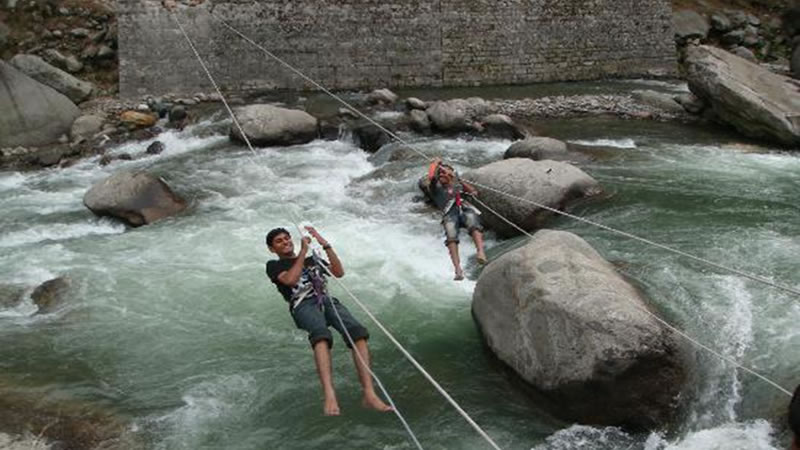 Club House in Manali is one of the best tourist spot for adventure activities like River Crossing, Boating, Go Carting Race.  It's a nice place for your leisure with children and you can visit this place in evening. Its a just 2 kms away from Manali bus stop.
It is easily reachable by your own vehicle or taxi. For your convenience You must visit this amazing place at least once and it is best place for trekkers, adventure lovers.
Horse Riding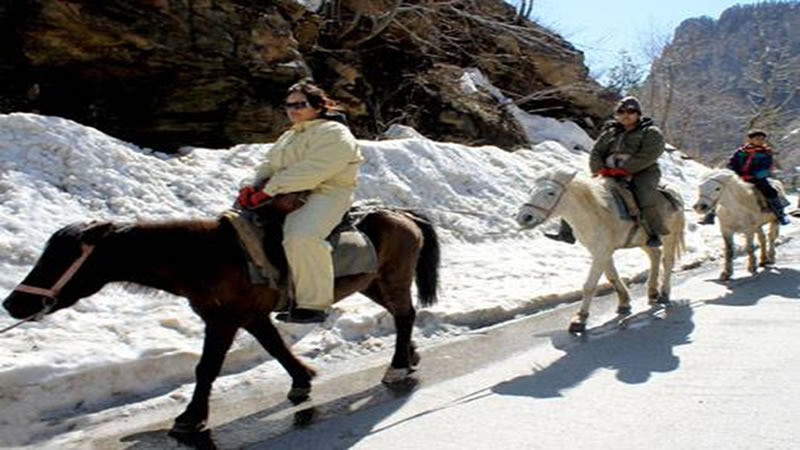 Horse riding in Solang Valley is something that is enjoyed thoroughly while exploring the magical land. With soothing lush greenery all around and rolling hills, watching Valley on a horseback is something you would remember for life. The hotels may make arrangement for horse ride on request.
Zorbing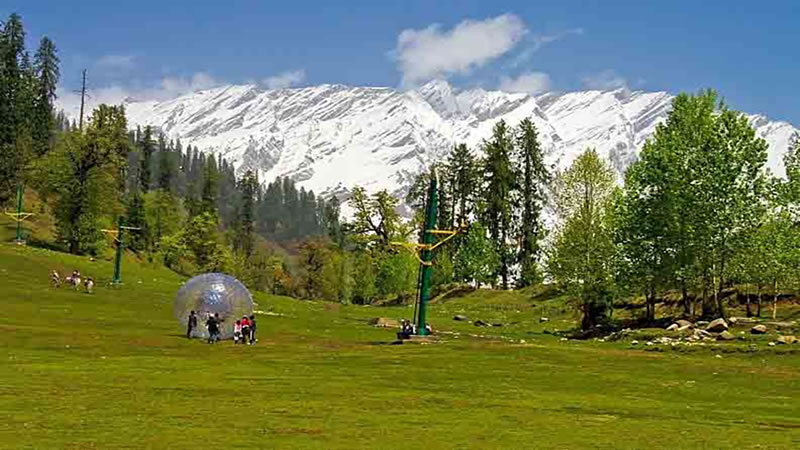 Zorbing (Also Known as globe-riding) is the recreation or sport of rolling downhill inside an orb, generally made of transparent plastic. Zorbing is generally performed on a gentle slope, but can also be done on a level surface, permitting more rider control. You have to direct and control the globe from inside.